[vc_row][vc_column][vc_column_text]
What we do…So well
Capital Oversight provides Business Identity Theft Protection, Investment Oversight, and Business & Trade Authentication . Relentlessly protecting your company's identity and reputation is what we do impeccable well.
Our Strong solution components, prudent insights, extensive knowledge, experience, passion, effectiveness, and professional engagement, has made us the premier benchmark company in the industry. We work hard, think smart, and exist to create success for our clients.
Our unmatched experience, deep insights, and cutting-edge technology have transformed credit underwriting from a back-office administrative function to a strategic business advantage.[/person]
Our Effective Solutions
The Solutions offered, can be easily incorporated into your existing operations. The scalable components of these service solutions are circumspectly tooled, to mitigate risk exposure in credit underwriting, provide business identity information protection, and investment oversight.
The stringent controls we have established, and infused in our service solutions, has garnered acclamations from clients and industry peers alike.
Employing any of our risk solutions, and you will find, teams of micro-managed professionals pursuits in action. Effective discerning communication, is just one of the many essential strengths, and attributes inherently propagated throughout the Capital Oversight culture, and extends alike to each client.
Committed in Oversight
Our Passion
Our Passion is ignited, fueled, and committed to the success, prosperity, and concerns of you, our valued client. Our passion is Oversight. Through our services, products, experiences, and relationship,, we feel fervently, it is within our truest and inherent core to provide effective solutions , at par excellent benchmark.
Embedded in each unique solution, and offering is our ardent service mark and mantra: "Authenticating Trust with Confidence". The operational and privileged asset component that drives your organizational success, interdependently invokes our passion.In pursuit of this passion, we will encompass a dynamic and diverse congregant of culture, talents, and leaders that will foster self, career, and organizational growth.
These pursuits will also provide all with opportunities to exercise their responsibilities, integrity and creativity, while tender viable products and services to the marketplace. Our passion is you.


Who we Serve
For
Business:
Governments, Companies, Non-Profits, and Foundations.
Business Identity Protection (Biz-Trac)

Financial Information and Trade Solution (F.I.T.S.)

Business Address Validation

Registered Agent

For Individuals: Investment Portfolio Oversight
iScrutinize

Adviser Check

Investment Firm Check

Qualified Intermediary
Our Focus
We are passionate about our work and intensely focused on performing at the highest levels. To get there,

we strive to out-think and out-work competitors. Monitoring and providing oversight, to business and individual investment across various disciplines on behalf of our clients. Our mission is to provide insightful solutions that drives value and success for our clients.
Responsibility
Responsibility is at the heart of our business—responsibility to our clients and by extension to the communities in which we live and work. We're investing in our communities and our neighbors through our signature focus on education and on building better financial futures. At Capital Oversight, we see business success and the needs of citizens and communities as inextricably linked – forces that must be in balance in order to drive and achieve forward progress.
We firmly believe that business can and should have a positive impact on society. Moreover, we're excited about the future and are committed to making positive contributions – today and tomorrow – that will benefit the world in which we live and future generations alike. We are committed to unlocking potential – not only for our individual clients, business concerns but also in our people and communities. Our clients entrust us to help them more effectively manage, deploy, monitor and protect the needs of their investment and business operations, while providing oversight of sensitive data. With this trust comes great responsibility – a responsibility we take very seriously.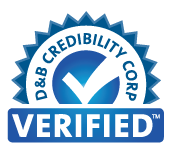 [/vc_column_text][/vc_column][/vc_row]