[vc_row][vc_column][vc_column_text]
[one_half last="no"]
What we do…So well
[dropcap]C[/dropcap]apital Oversight provides Business Identity Theft Protection, Investment Oversight, and Business & Trade Authentication . Relentlessly protecting your company's identity and reputation is what we do impeccable well.
Our Strong solution components, prudent insights, extensive knowledge, experience, passion, effectiveness, and professional engagement, has made us the premier benchmark company in the industry. We work hard, think smart, and exist to create success for our clients.
Our unmatched experience, deep insights, and cutting-edge technology have transformed credit underwriting from a back-office administrative function to a strategic business advantage.[/person]
[/one_half]
[one_half last="yes"]
[title size="1″]Capital Oversight Inc.[/title]
[accordian]
[toggle title="Our Values" open="no"]
Capital Oversight's core values are embedded across the company and drive interactions with each other, while fostering optimal relationships with our clients.
Responsiveness
Creativity
Commitment
Ambition
The values to which we aspire can be summarised in six principles:
Integrity
Driving great business outcomes
Building and nurturing trusted relationships
Strive for profitability
Keeping humanity at the core of our products
Committed in making positive impact
Capital Oversights' values are tangible in the way our team design and deliver comprehensive solutions. While we challenge and stay abreast of current environments, our people are straightforward, honest and positive in intent and implementation.
Moreover, Capital Oversight has a strong ethic of respecting people's rights, capabilities and potential at work. We take our corporate responsibilities seriously
We will go the extra distance to get the very best results, applying the highest standards to all that we do. We succeed primarily through our people, whose talent brings quality to our work and whose passion brings commitment – not just from processes and structures alone.
We are committed to sharing our knowledge and collaborating as a team to reach common goals. We promote and encourage different personal and cultural perspectives that drive new thinking. We adapt, we improve, we have the courage to thoughtfully take risks as a team and seize new opportunities – for the company and ourselves[/toggle]
[toggle title="Diversity & Inclusion"]Inclusive and Stimulating
At Capital Oversight, developing a diverse workforce and building a culture of inclusion are not programs or projects. Rather, collective Inclusion is an integral part of our business strategy. It represents our commitment to cultivating a workplace that values differences and encourages unique ideas, perspectives and experiences. We want to fully engage all of our employees so that each individual can experience a sense of belonging and can contribute to his or her fullest potential.
We believe that developing a diverse workforce and building an inclusive culture confer a competitive advantage. The world is changing rapidly. Our customers and suppliers are global and multi-cultural, and the healthcare marketplace is increasingly influenced by regional factors such as government policy and demographics. In order to continue to succeed and reach our goals, we must understand and align our workforce with this evolving business landscape.
Our commitment to inclusion helps Capital Oversight attract, engage and develop top talent who will enable us to meet our strategic challenges today and in the future.
We employ talented individuals from a wide variety of backgrounds, locally and globally. We value and support the diversity of ideas, approach and work style our employees contribute and are proud of our world class team of financial services professionals. Having a diverse workforce is critical to our business. We welcome a variety of opinions, ideas and perspectives to ensure we continue to top our own performance and represent our marketplace.
When our people reflect the communities we serve, it enhances the way we connect to our business clients,and consumers. Together, we work toward an inclusive environment that fosters and inspires creativity, innovation and camaraderie across our company.[/toggle]
[toggle title="Culture"]Capital Oversight has a unique ability to harness the imagination in a way that inspires others, improves and protects business operations and individual. Our culture is one of our greatest strengths. It is the foundation for how we interact with our clients, it sets the high standard for the quality of our work and it enables us to bring personality into the office through our collaboration and commitment. Together as one team, we embrace the values that make Capital Oversight an extraordinary place to work . Capital Oversight employ an environment where:
Employees are treated with dignity and respect
Value is given to differences in thought, backgrounds, experiences and perspectives
The finest talent is attracted, retained, developed and empowered to succeed
[/toggle]
[toggle title="What we do best."]
Capital Oversight is a leader in business identity protection in North America.
The three main activities of Capital Oversight are complementary, providing strategic strength and assuring the firms financial solidity:
Business Identity Protection
Individual Investment Oversight
Business Due Diligence Services in Credit Operations
By placing the clients firmly at the heart of our operations, Capital Oversight has positioned itself as a responsible and viable entity, at the service of our clients. It defines itself through its rigorous approach to managing risk, its capacity to adapt and its ability to innovate. Capital Oversight is passionate about protecting the investment of individuals and business identities. We are courageous in both decision and action. We believe that good business means much satisfied and happier clients.
That is why we come to work each day. We commit ourselves to stringent rigours, unassailable ethics, and access to industry data, and events. We are proud of who we are, what we do, and how we do it. We are many, working as one across functions, across companies, and across the world.[/toggle]
[toggle title="Our work environment"]Capital Oversight commits to providing a rewarding, inclusive and supportive work environment. To recognize individual efforts, we have a variety of reward programs, including:
• Monetized Incentives
• Tenure
• Exhibition of Growth
• Employee of the Month Recognition
.[/toggle]
[/accordian]
Our Effective Solutions
[dropcap]T[/dropcap]he Solutions offered, can be easily incorporated into your existing operations. The scalable components of these service solutions are circumspectly tooled, to mitigate risk exposure in credit underwriting, provide business identity information protection, and investment oversight.
The stringent controls we have established, and infused in our service solutions, has garnered acclamations from clients and industry peers alike.
Employing any of our risk solutions, and you will find, teams of micro-managed professionals pursuits in action. Effective discerning communication, is just one of the many essential strengths, and attributes inherently propagated throughout the Capital Oversight culture, and extends alike to each client.
[/one_half]
[separator top="40″ style="shadow"]
Committed in Oversight
[separator top="40″ style="shadow"]
Our Passion
[dropcap]O[/dropcap]ur Passion is ignited, fueled, and committed to the success, prosperity, and concerns of you, our valued client. Our passion is Oversight. Through our services, products, experiences, and relationship,, we feel fervently, it is within our truest and inherent core to provide effective solutions , at par excellent benchmark.
Embedded in each unique solution, and offering is our ardent service mark and mantra: "Authenticating Trust with Confidence". The operational and privileged asset component that drives your organizational success, interdependently invokes our passion.In pursuit of this passion, we will encompass a dynamic and diverse congregant of culture, talents, and leaders that will foster self, career, and organizational growth.
These pursuits will also provide all with opportunities to exercise their responsibilities, integrity and creativity, while tender viable products and services to the marketplace. Our passion is you.

[separator top="40″ style="shadow"]


Who we Serve
For
Business:
Governments, Companies, Non-Profits, and Foundations.
Business Identity Protection (Biz-Trac)

Financial Information and Trade Solution (F.I.T.S.)

Business Address Validation

Registered Agent

For Individuals: Investment Portfolio Oversight
iScrutinize

Adviser Check

Investment Firm Check

Qualified Intermediary
[separator top="40″ style="shadow"]
Our Focus
[dropcap]W[/dropcap]e are passionate about our work and intensely focused on performing at the highest levels. To get there,
we strive to out-think and out-work competitors. Monitoring and providing oversight, to business and individual investment across various disciplines on behalf of our clients. Our mission is to provide insightful solutions that drives value and success for our clients.
[separator top="40″ style="shadow"]
Responsibility
[dropcap]R[/dropcap]esponsibility is at the heart of our business—responsibility to our clients and by extension to the communities in which we live and work. We're investing in our communities and our neighbors through our signature focus on education and on building better financial futures. At Capital Oversight, we see business success and the needs of citizens and communities as inextricably linked – forces that must be in balance in order to drive and achieve forward progress.
We firmly believe that business can and should have a positive impact on society. Moreover, we're excited about the future and are committed to making positive contributions – today and tomorrow – that will benefit the world in which we live and future generations alike. We are committed to unlocking potential – not only for our individual clients, business concerns but also in our people and communities. Our clients entrust us to help them more effectively manage, deploy, monitor and protect the needs of their investment and business operations, while providing oversight of sensitive data. With this trust comes great responsibility – a responsibility we take very seriously.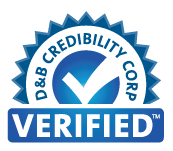 [/vc_column_text][/vc_column][/vc_row]